What Shoes to Wear with Maxi Dress
Greetings, dear readers! What footwear should you pair with a maxi dress? You're at the correct spot, then! I know how important it is to choose the ideal shoes to go with your maxi dress since I enjoy casual fashion. I've put up a list of shoe suggestions, from sneakers to stilettos, to help you wear your maxi dress with confidence and flair. So let's get started and look over our possibilities!
White Sneakers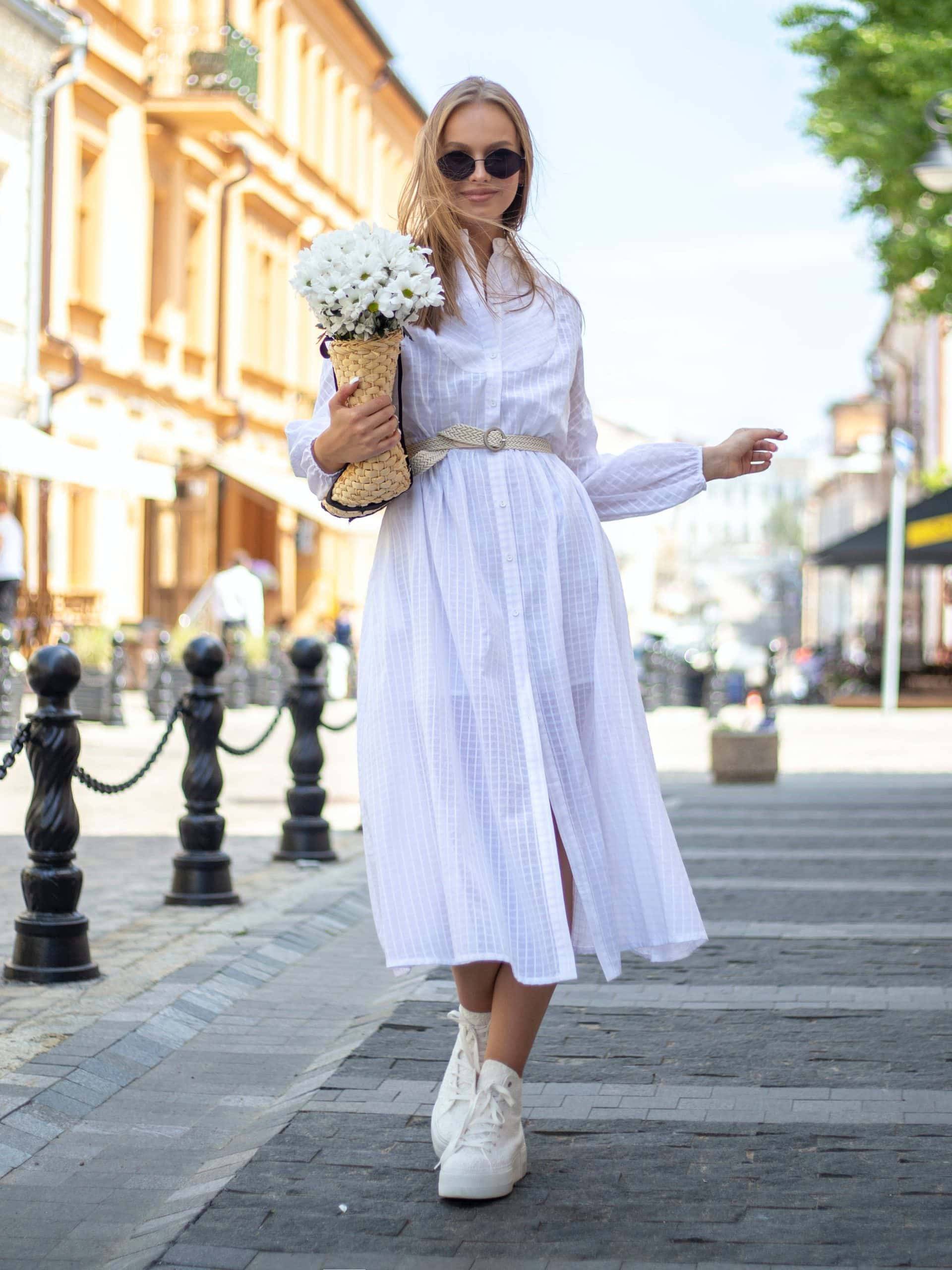 A decent pair of white sneakers are loved by everybody. They are adaptable, fashionable, and cozy. The relaxed and carefree style that results from teaming your maxi dress with white sneakers is ideal for a picnic in the park or a day out with friends. You may choose traditional shoes like the Adidas Stan Smith or more contemporary styles like the Nike Air Force 1.
Nude Stilettos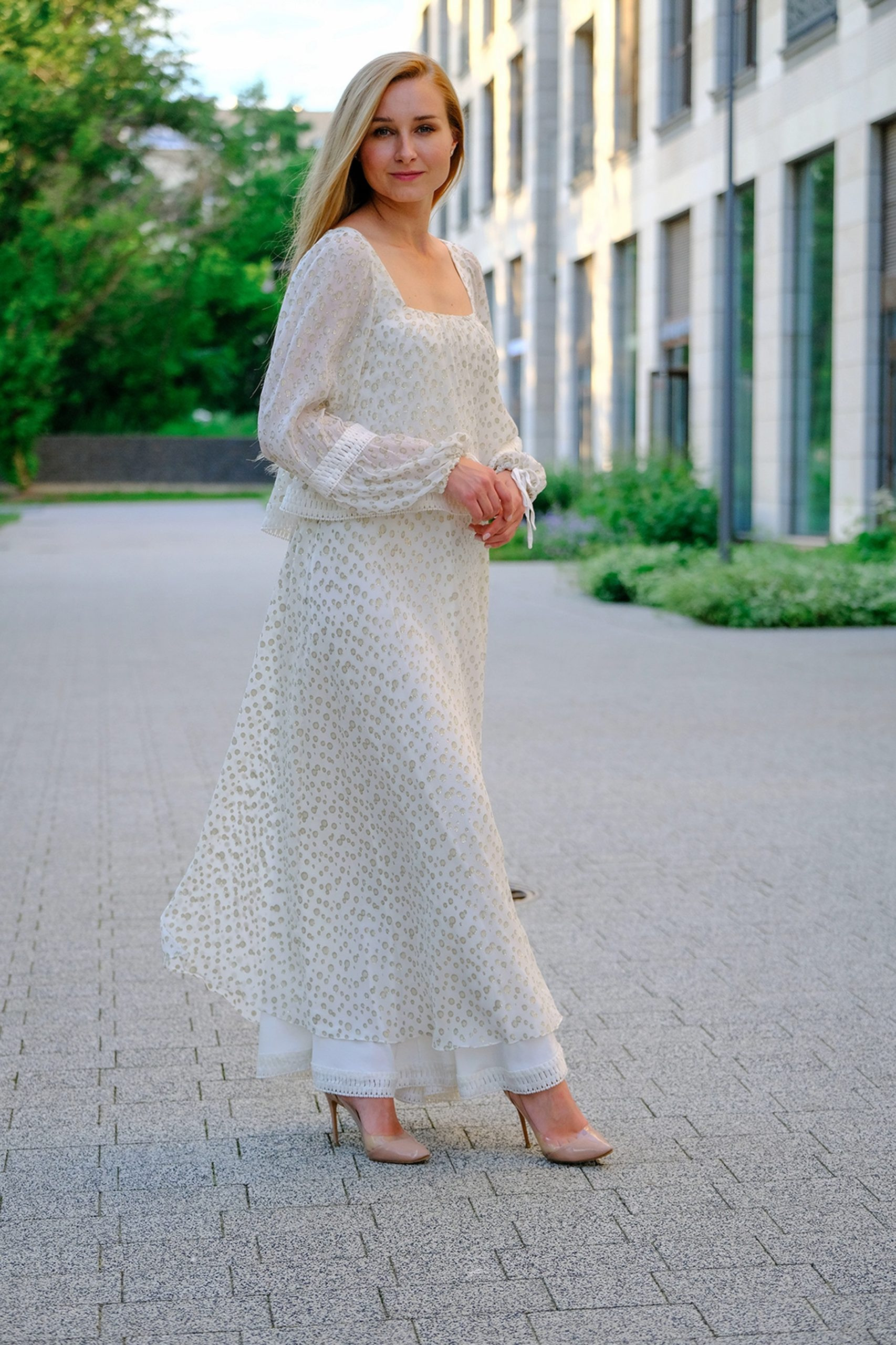 If you're looking to dress up your maxi dress, nude stilettos are a great option. They elongate your legs and give your outfit a chic and elegant touch. Plus, nude is a timeless color that goes well with almost any maxi dress color and style.
Brown Stilettos with Heels
For a more earthy and natural look, consider pairing your maxi dress with brown stilettos with heels. Brown complements many colors, and heels give you an added boost of confidence and sophistication. Whether you go for a lighter or darker shade of brown, your maxi dress will look amazing.
Delicate Flip-Flops
If you're going for a bohemian or beachy vibe, delicate flip-flops are an excellent choice. They're comfortable and add a carefree and relaxed feel to your maxi dress outfit. Opt for a neutral color like beige or white, or choose a brighter color like pink or blue to add some fun to your look.
Converse
Who said shoes and dresses couldn't go together? Converse is a timeless style that complements maxi dresses well. They give your clothing a little edge and give you a dynamic, entertaining vibe. Although there are many other colors and designs available, the timeless All-Star is always a good choice.
Golden Flats
Gold is a color that screams luxury and sophistication. Pairing your maxi dress with golden flats is a great way to add some glamour to your outfit. Whether you choose metallic or glittery flats, they will make your maxi dress stand out and shine.
White Backless Loafers
Backless loafers are a trendy and chic shoe option that goes well with maxi dresses. They add a touch of sophistication to your outfit, while the backless design gives them a more relaxed and casual feel. White backless loafers are perfect for summer days and can be paired with any color maxi dress.
White Sandals
A timeless summer shoe that looks well with maxi dresses is the white sandal. They have a sleek, modern appearance and are cozy and airy. Depending on the occasion and the style of your dress, you may select from a range of designs, such as strappy sandals or straightforward slides.
Brown High Boots
Brown high boots are a great choice if you're searching for a method to wear your maxi dress throughout the fall or winter. They give your clothing a warm touch and provide you a cozier, more fashionable appearance. Boots that are knee-high or ankle-high will look great with your maxi dress.
Black Booties
Black booties are a classic shoe option that goes well with maxi dresses. They add a touch of edge to your outfit and create a chic and stylish look. You can opt for a sleek and simple design or choose something more detailed, like studded or lace-up booties, depending on your outfit's style and occasion.
Ballet Flats
For a more delicate and feminine look, ballet flats are a great shoe option to pair with your maxi dress. They're comfortable and create a timeless and elegant look. Whether you go for a simple and classic design or something more colorful and fun, ballet flats are a great way to complete your maxi dress outfit.
Conclusion: Finding Your Perfect Pair
Here is a list of footwear suggestions for wearing a maxi dress, my dear readers. There is a shoe option for every style and occasion, whether you're trying for a casual, sophisticated, or edgy appearance. To locate your ideal partner, always remember to have fun and experiment. Thus, don't be afraid to experiment with several shoe possibilities until you find the one that makes you feel attractive and secure. A happy time to buy shoes!